Release notes from Ocamba - Fourth quarter of 2022
We at Ocamba thrive to provide our clients with the best service possible! We've worked very hard in the past few months to make our platform better and more feature-rich for you.
Friday, Dec 30, 2022 / Updates

What's new? 🚀
Hood
Hood Designer Reports
Apart from the previous 4 data sources - Hood Basic, Hood Push Stats, Hood Push Delivery, and Hood Provider Error, now there is one more data source - Hood Push Click. In this data source, you can see more detailed data for Push Clicks, such as the possibility to download your report or save it for future use.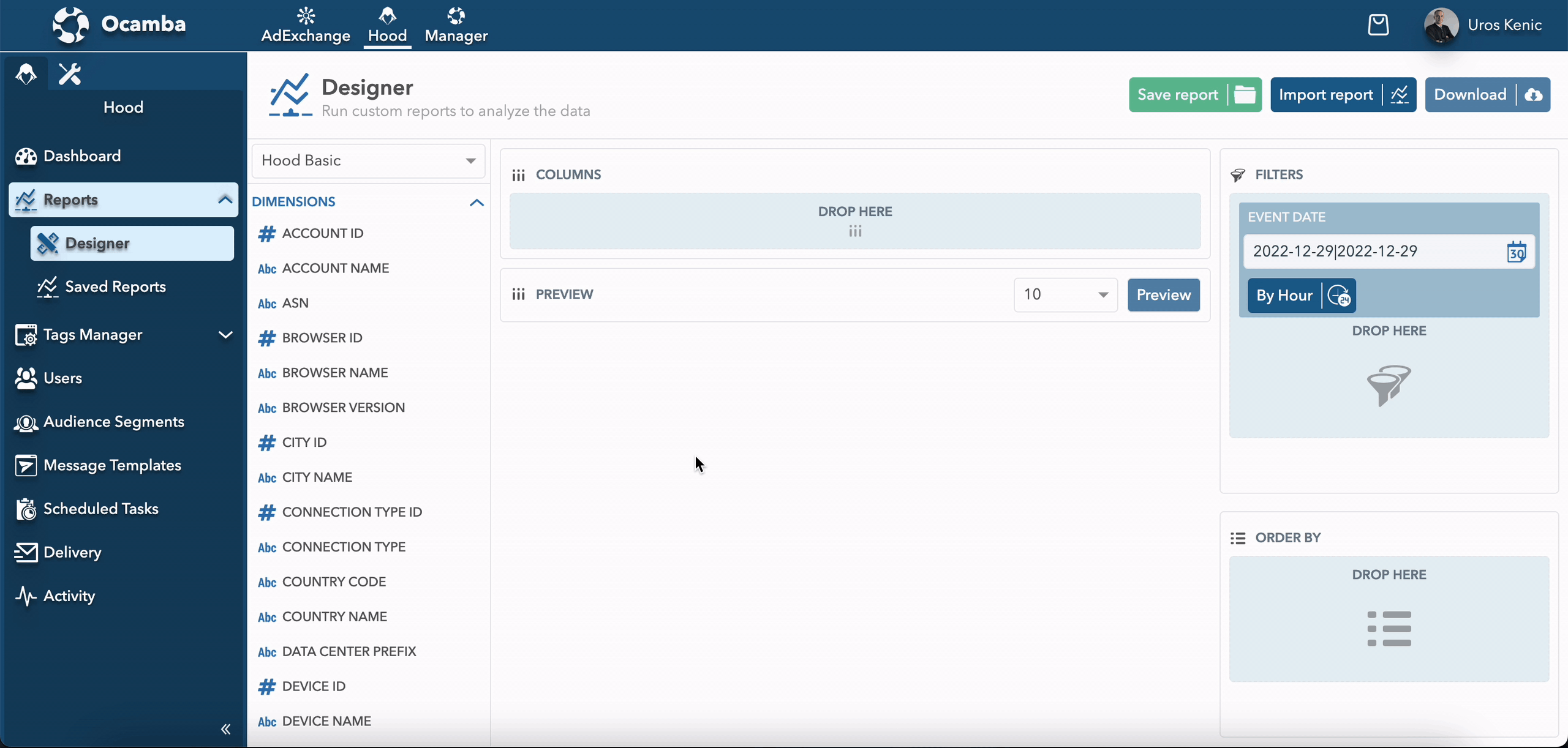 Also, there is a new System Report -> Click system report, and we want to let you know that we changed the daily report API limit. So, instead of 20.000 requests per day, the limit is changed to 25.000 requests.
Tags
As you already know, in the Hood Tag, you can have 50 web apps, one android, and one iOS app. As we are trying to make our platform more user-friendly, now you can see the total number of web, android, and iOS apps in one Tag.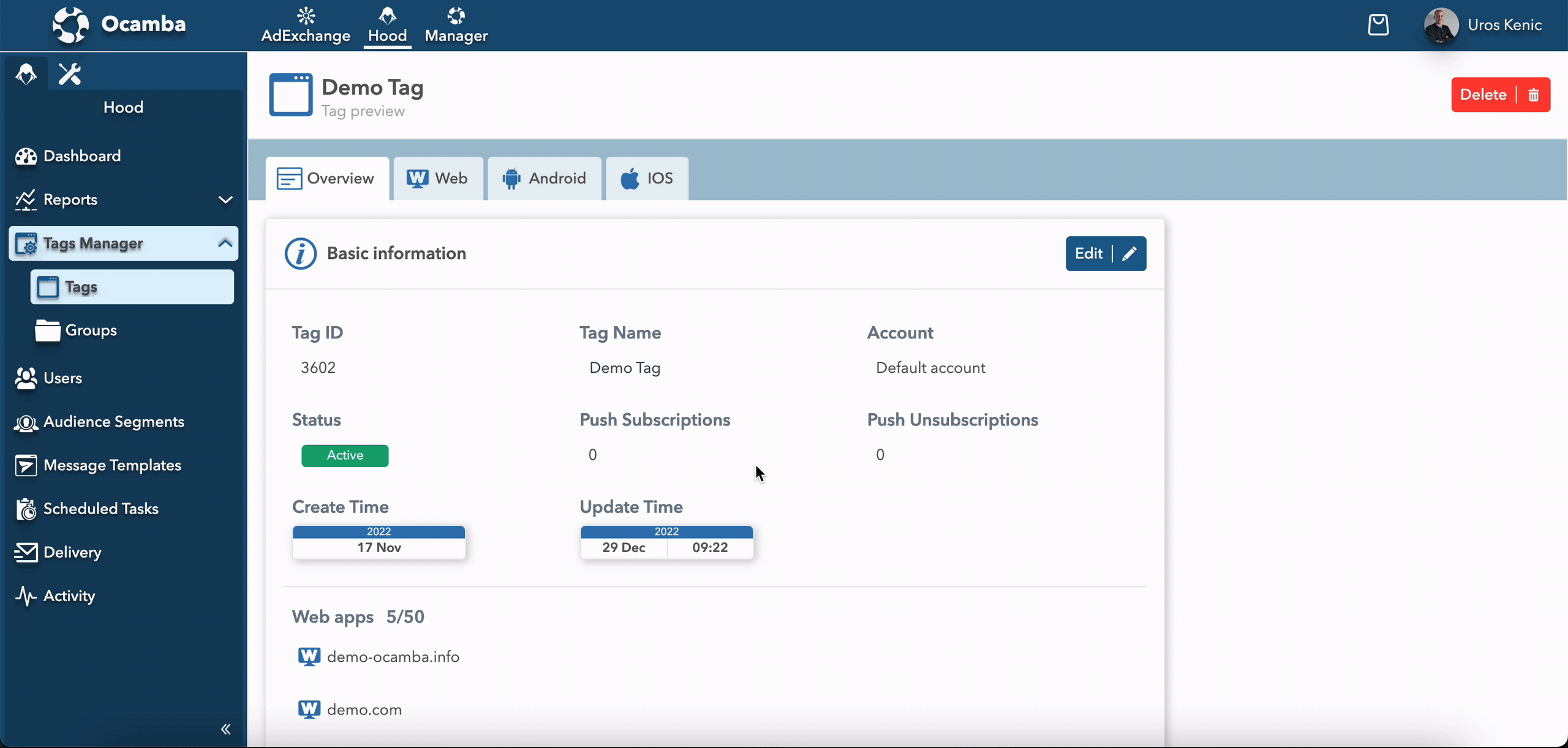 You now have the option to choose a Tag ID from the drop-down menu, with the in/not in option, to determine whether or not the specific Tag ID will be included in your search. We are also planning to make this available for more ID parameters in the future.
Groups
Application groups are now available. Therefore, when you go to Hood - Tags Manager - Groups, you can see the updated UI. Now there are two tabs:
Tags tab - a list of all your Tag groups
Application tab - a list of all your Application groups.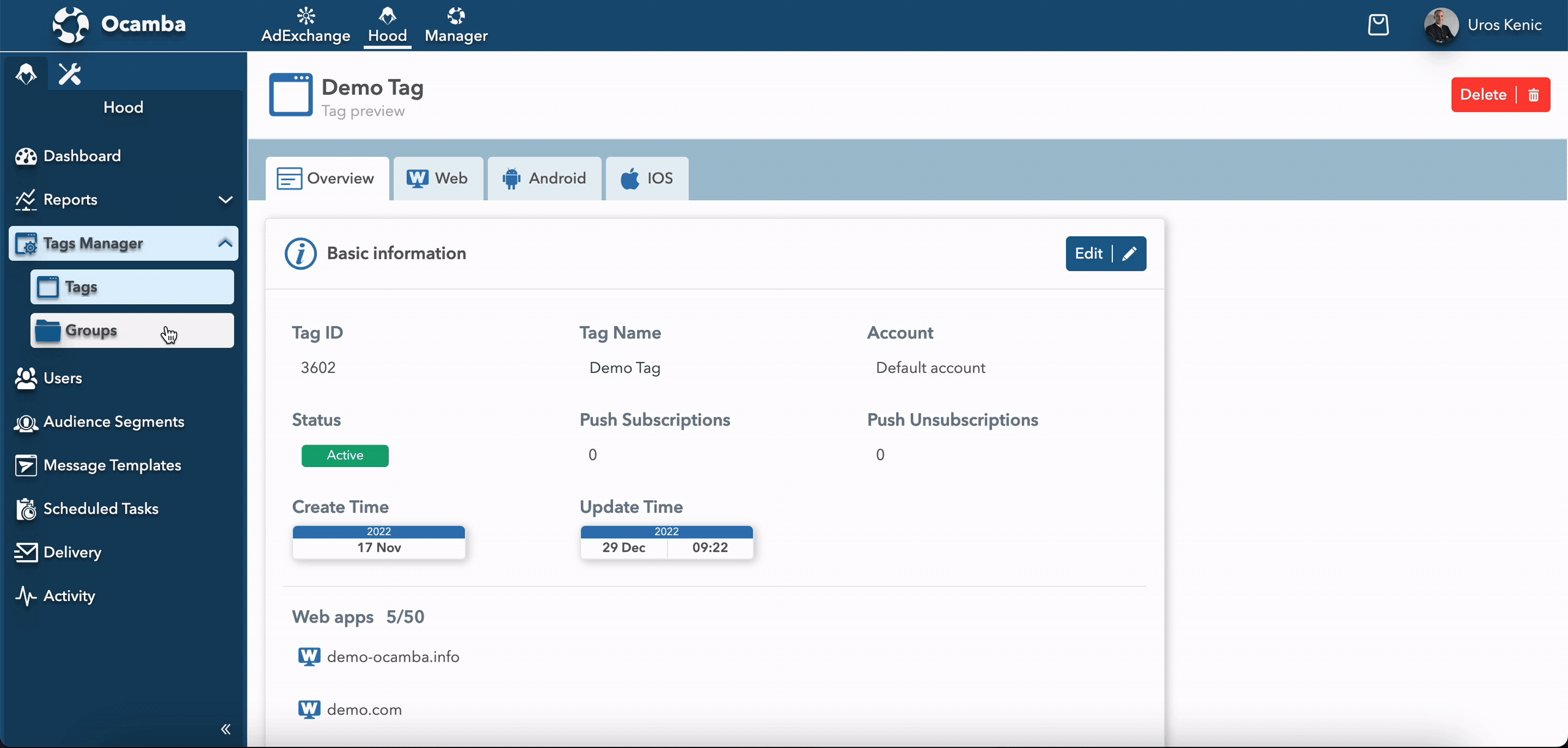 The difference between the mentioned tabs is that you can sort your tags within one group by status and name in Tags tab.
Audience segments
We want to announce that there are three new fragments that you can use to target your audience:
Accounts - whichever Account is targeted will include the tags associated with that Account
Applications - targeting by app, where you can enter applications that you don't have predefined and already saved in a group
Application Groups - Targeting a group of apps.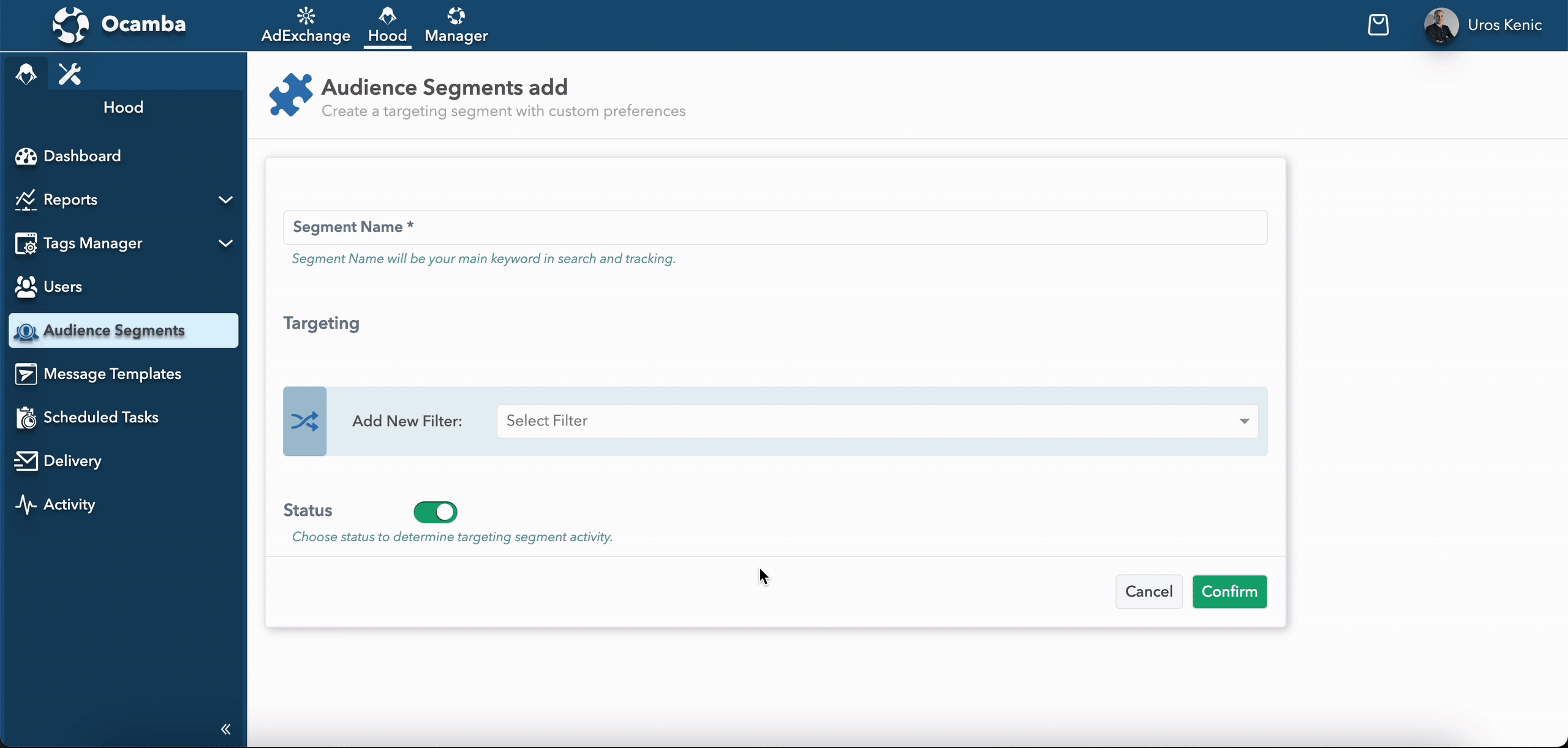 As previously mentioned, you can add directly to the scheduler or choose a segment with these fragments.
AdExchange
Adex Designer Report
In the Adex Advertiser data source, we added two more dimensions you can use to analyze your data - Page Domain and Page URL.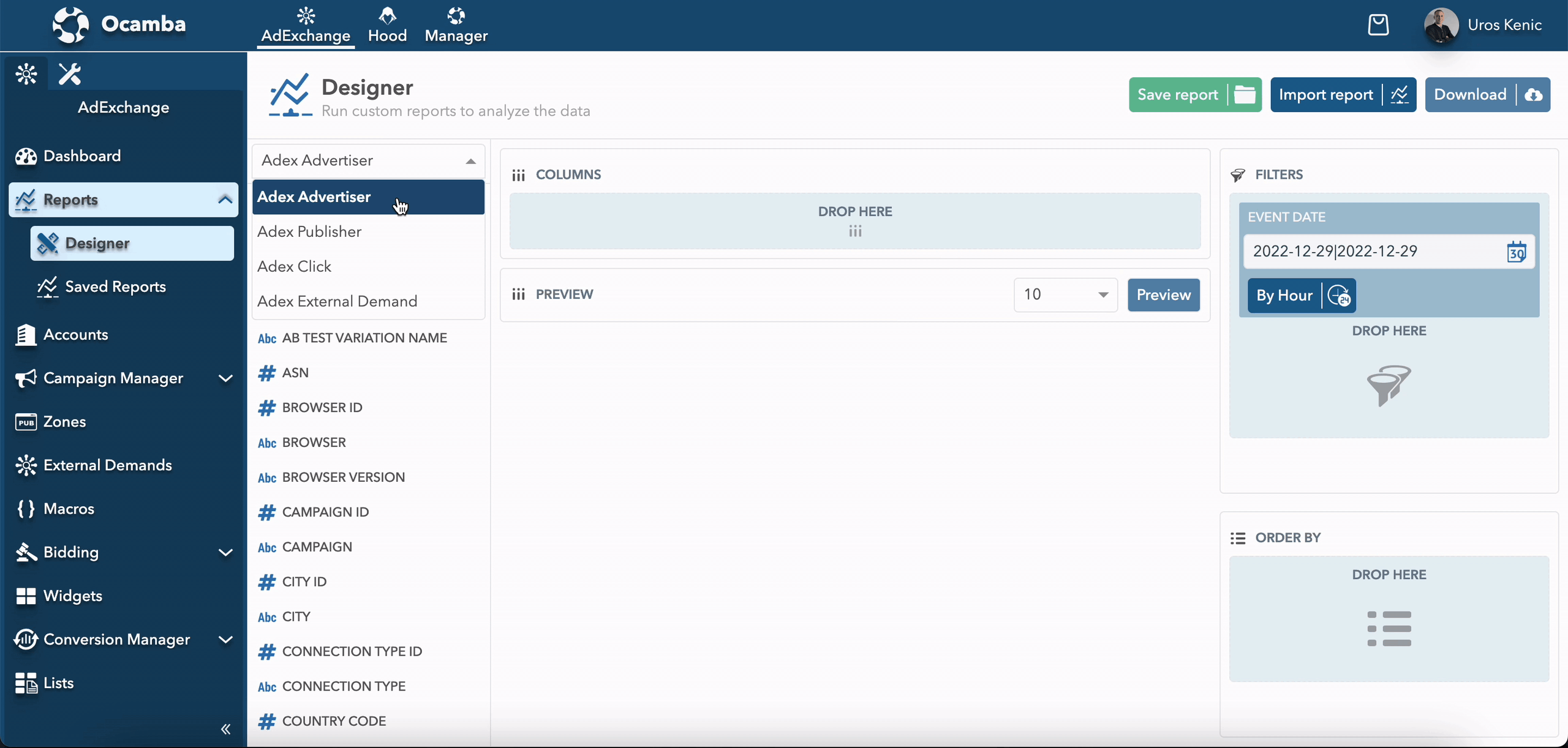 Also, on Adex Click and Hood Push Click data sources, you can now preview and download your report based only on the wanted dimensions.
Campaigns
For active creatives included in your campaigns, it is possible to create an A/B test to check which is the most adequate creative to display to the target audience. All created A/B tests within the campaign are located on the A/B test tab, where you can see basic information about the specific A/B test (Start on, End on, which campaign it belongs to, what its status is).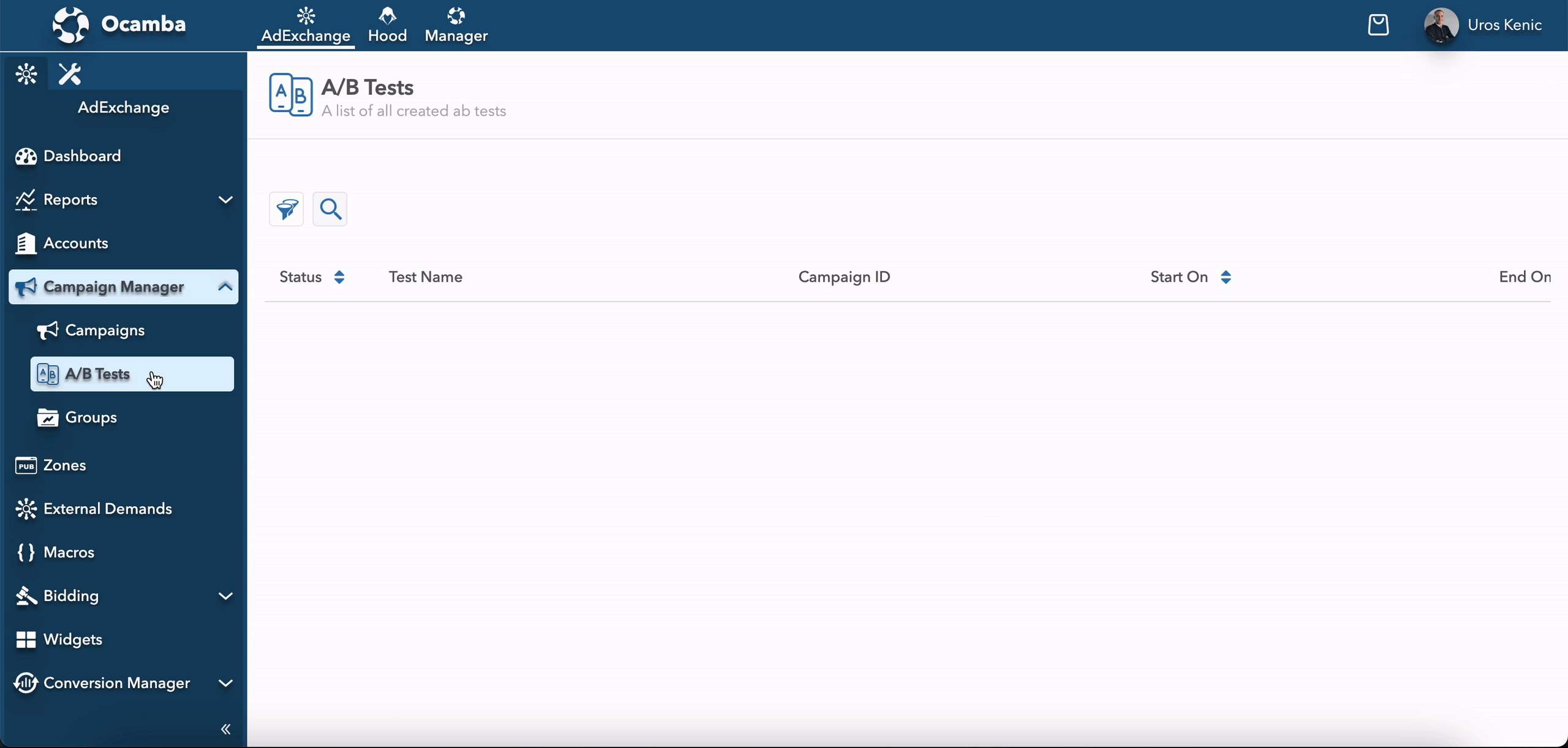 In the A/B test, there are three tabs:
Variations - with this, you can create a custom creative and see the best solution to target your audience.
Audience - within the Audience tab, it is possible to add an audience for the A/B test to select the target group. Available Audiences within A/B tests are Country, Browser, Region, OS, Time, SubID, Category, Device Tracking, Device Type, Device Manufacturer, Tags, User Age, IP, Zone, Page, Has User Data, and Keyword.
Stats - within this tab, you can analyze which of your variations had the best feedback from your audience.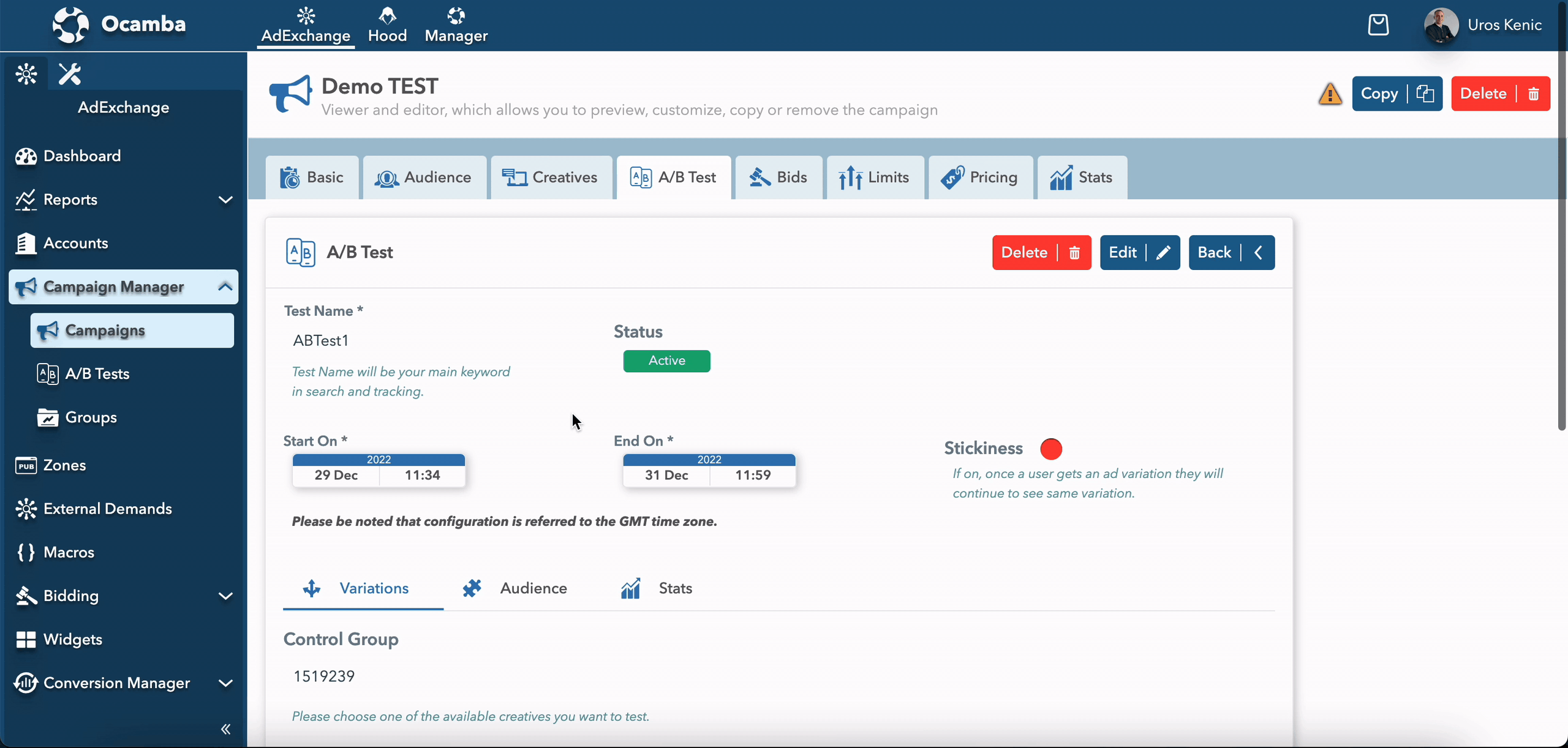 For each external campaign variation, you can override the data that you entered instead of the partners' configuration.
Lastly, we changed the maximum limit for the Landing URL to 2048.
We hope you will enjoy our new features and updates! If you have any additional questions, please do not hesitate to contact our amazing Support team at any time!
Copyright © Del Systems
×