Release notes from Ocamba - First quarter of 2023
Welcome to the exciting world of Ocamba! We are thrilled to share with you the latest updates and features that we've recently released.
Wednesday, Apr 5, 2023 / Updates

What's new? 🚀
Hood
Hood Designer Reports
Our team has added four new dimensions that you can use to analyze your data, including Country Code, Country Name, Region ID, and Region Name.
With these new dimensions, you can gain unprecedented insights into your audience and their behavior, enabling you to optimize your campaigns and engage your audience more effectively. Whether you're looking to target specific regions or analyze your audience's response to your messaging, our Hood Push Delivery reports offer the tools and insights you need to succeed.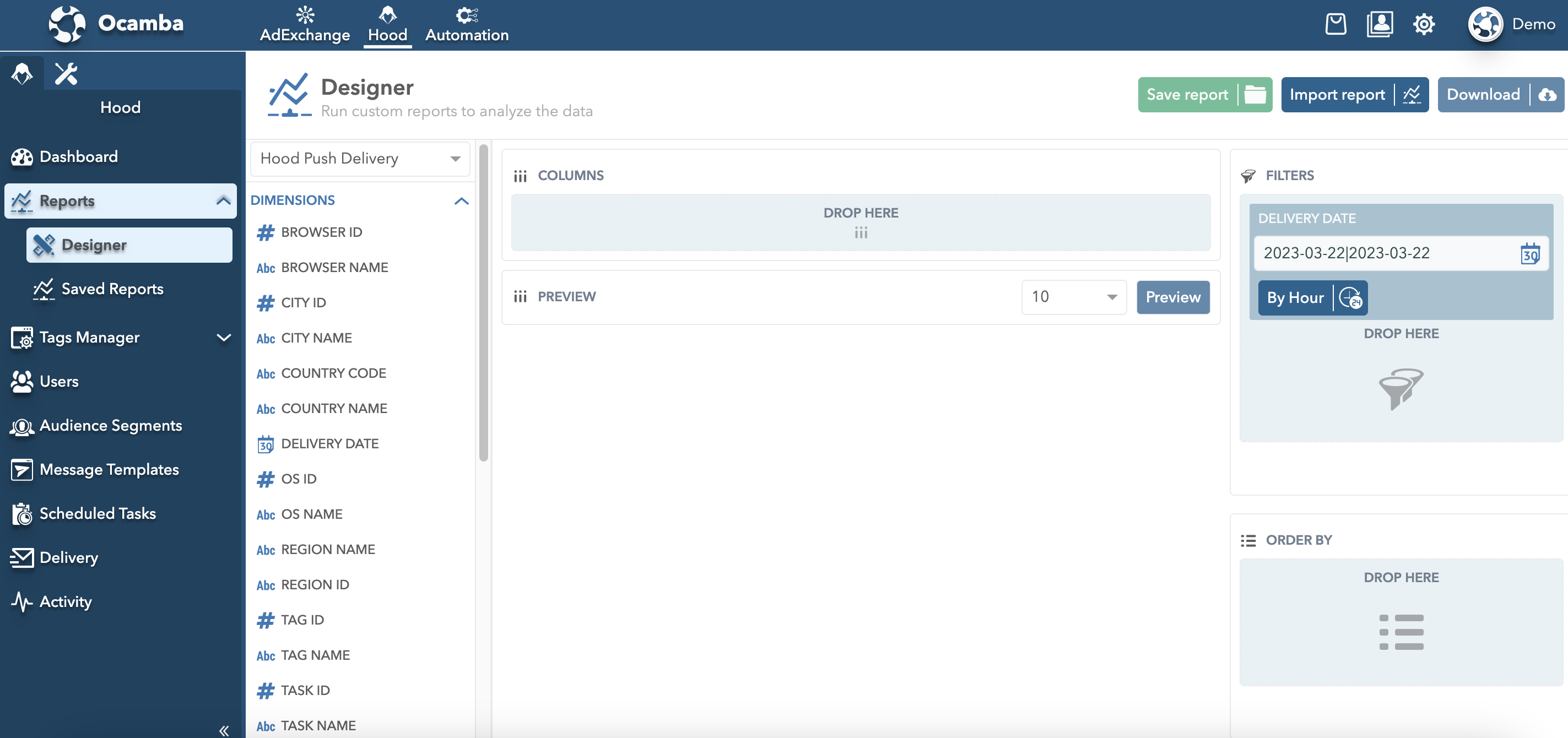 Scheduled Tasks
We're also proud to announce that we've increased the backup data from Scheduled Tasks and now they're stored for a year. Now you can keep your data safe and secure for longer.
AdExchange
External Demand
This new functionality on the Ocamba platform offers unmatched control and flexibility in managing your external demand. The status of External demand can now be manually changed from Verification to Active with our most recent upgrade, at your own risk. By enabling you to manage and activate your external demand at your discretion, this function is intended to provide you more control over it.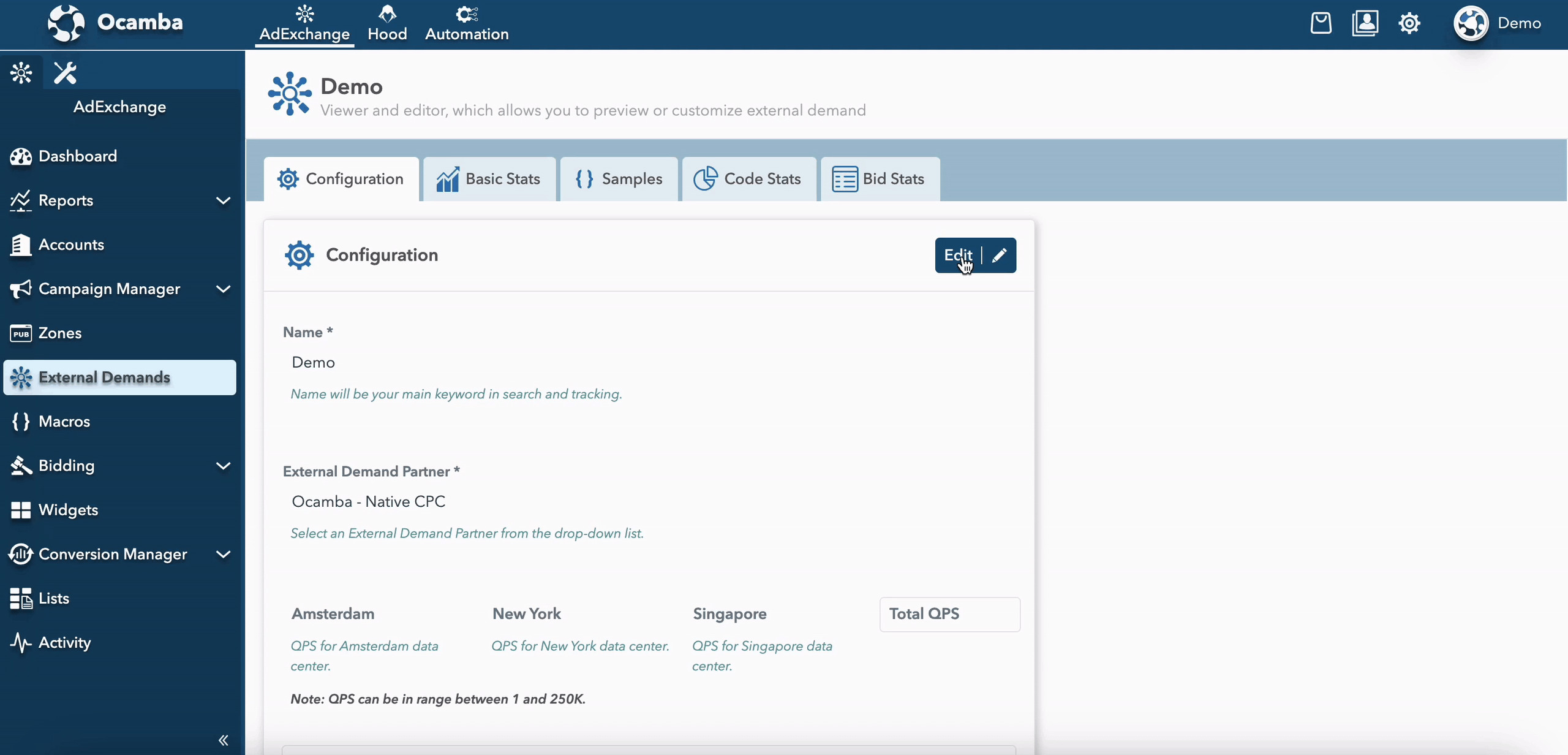 Campaigns & Zones
The Ocamba platform now offers a significant new feature that gives you even more power and flexibility when targeting your audience. With our most recent update, you can access new fragments, enabling you to target your campaigns and zones based on Connection Type. This powerful new feature gives you more options than ever before to connect with your audience and optimize your advertising strategies for success.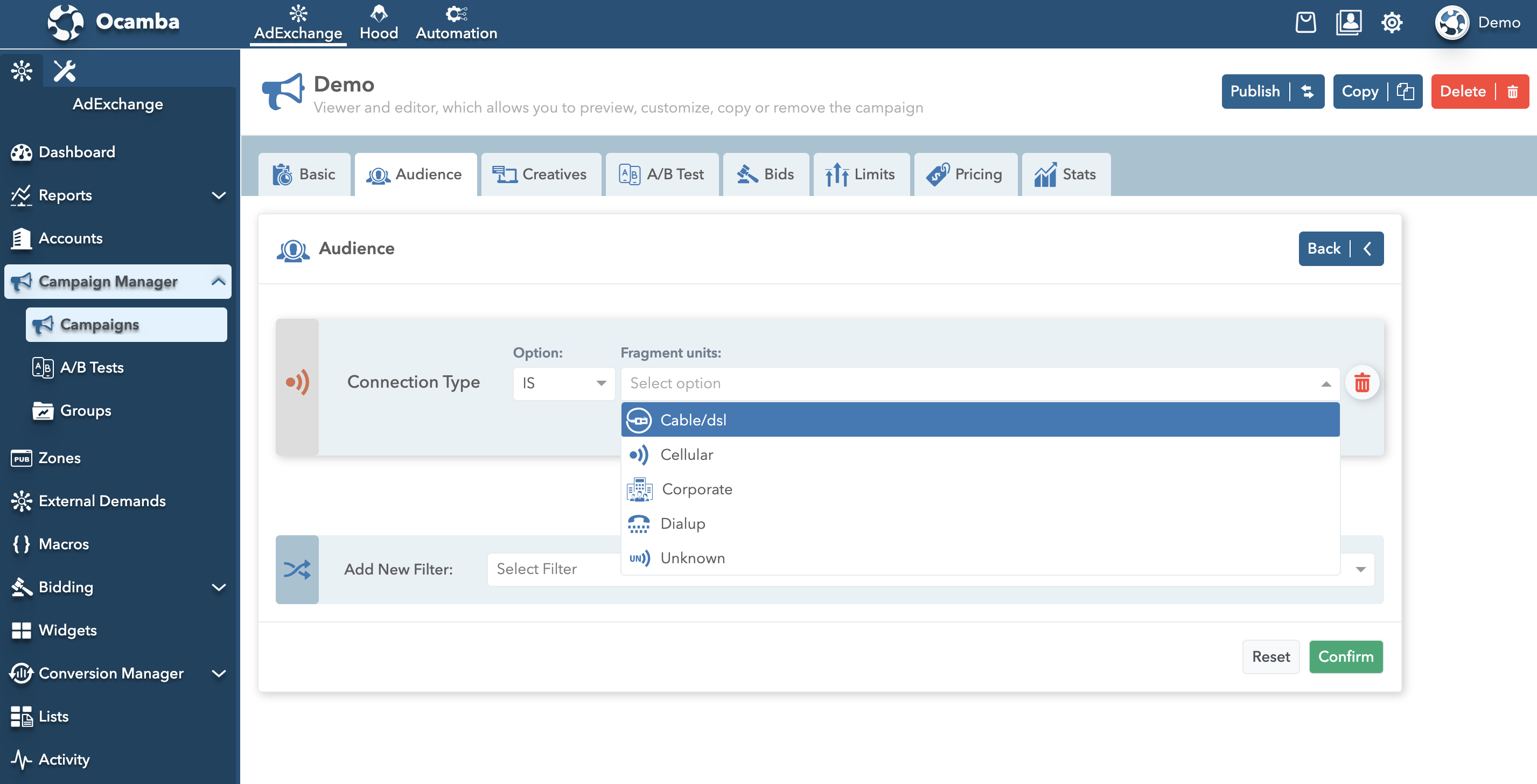 We are also excited to announce that you can now target specific campaigns and zones based on tags. With this targeting feature, a specific campaign or zone will be displayed when sending an Adex message via the scheduler.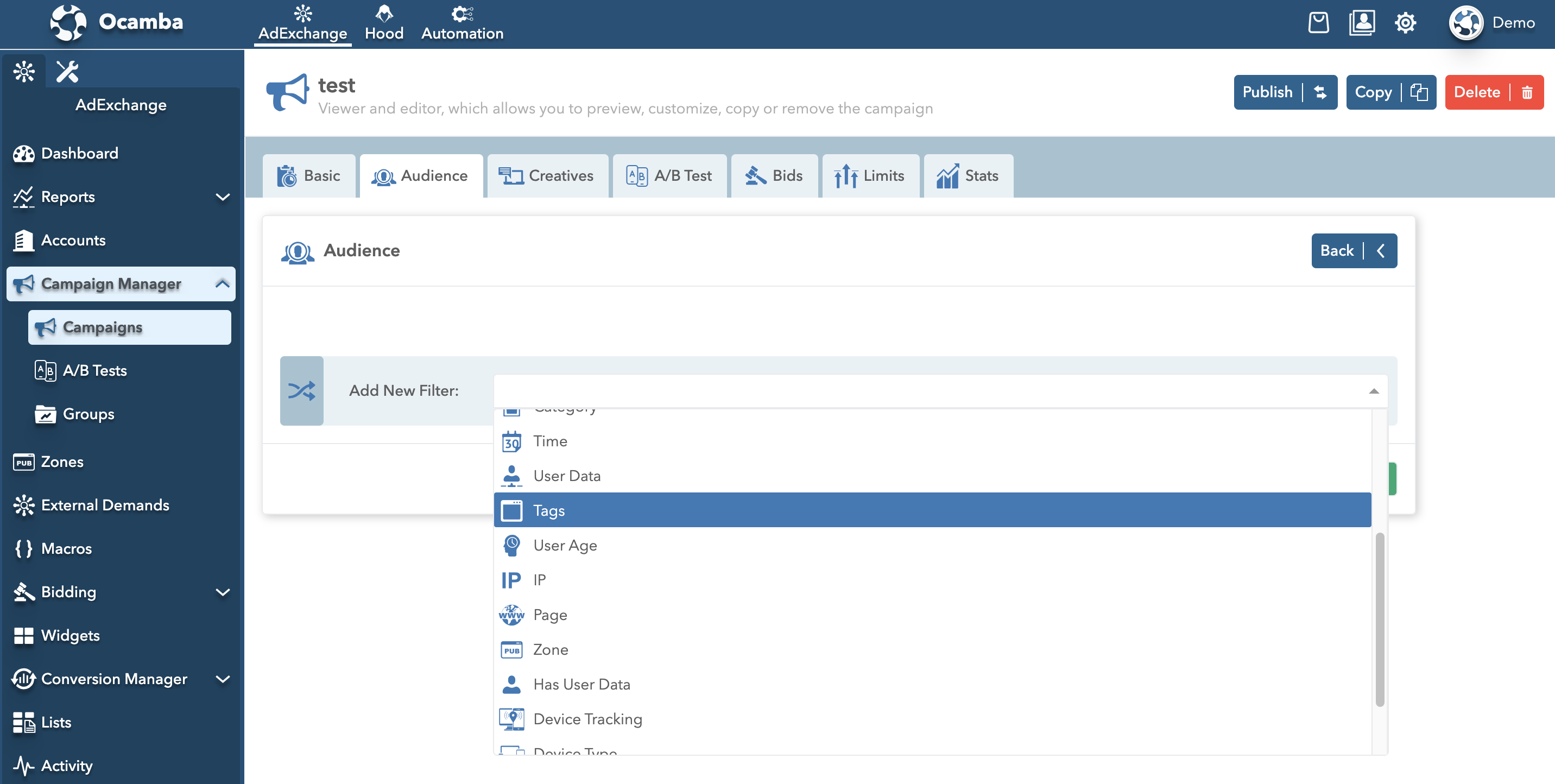 Campaigns
With our latest update, you can now target your users based on their custom user data on your campaigns and AB tests. This feature allows you to specify up to three custom values for your users, allowing you to target them more precisely and relevantly. This method is designed to help you maximize the effectiveness of your campaigns by triggering real-time bidding (RTB) native zones.
With the help of this new feature, you can target particular user segments with your messages and creative material, delivering a more personalized experience that resonates with your audience.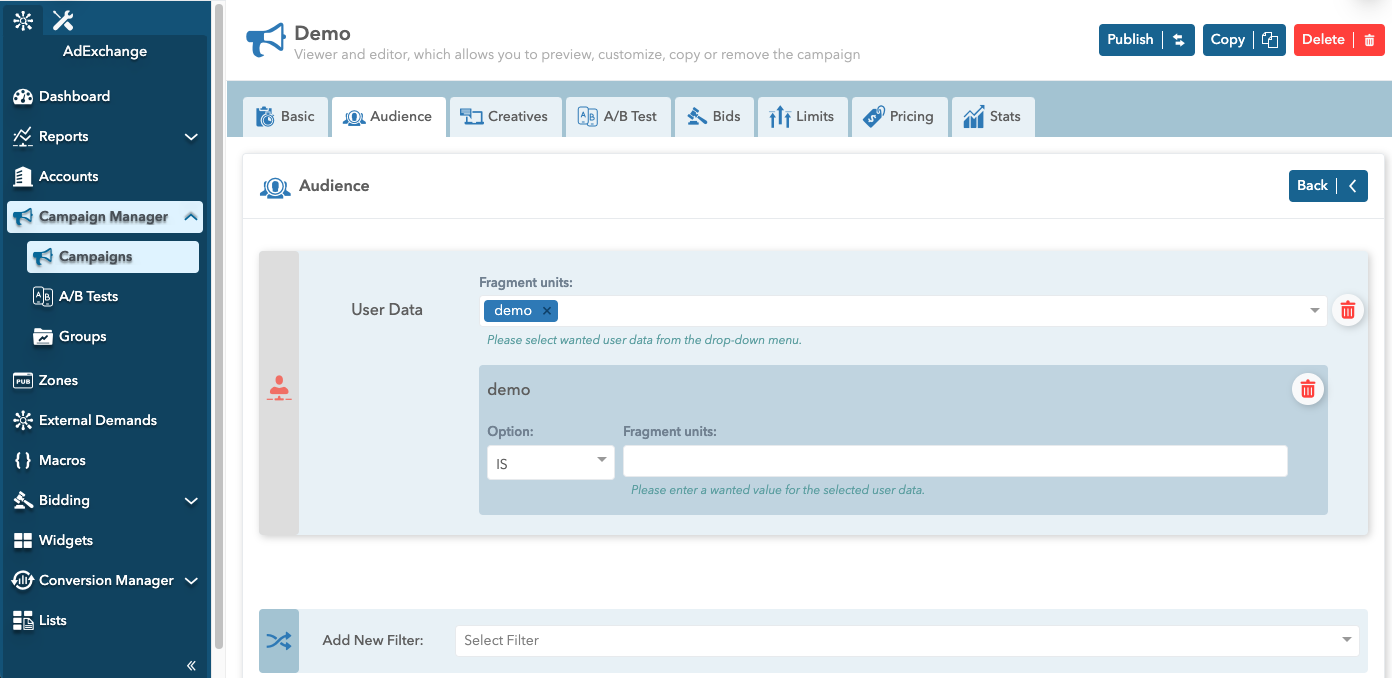 Another new feature that we're excited to share with you is the Frequency Cap. This feature allows users to specify the maximum number of messages per a set number of hours that a device will receive. This feature applies only to internal web push creatives, giving you greater control over your messaging.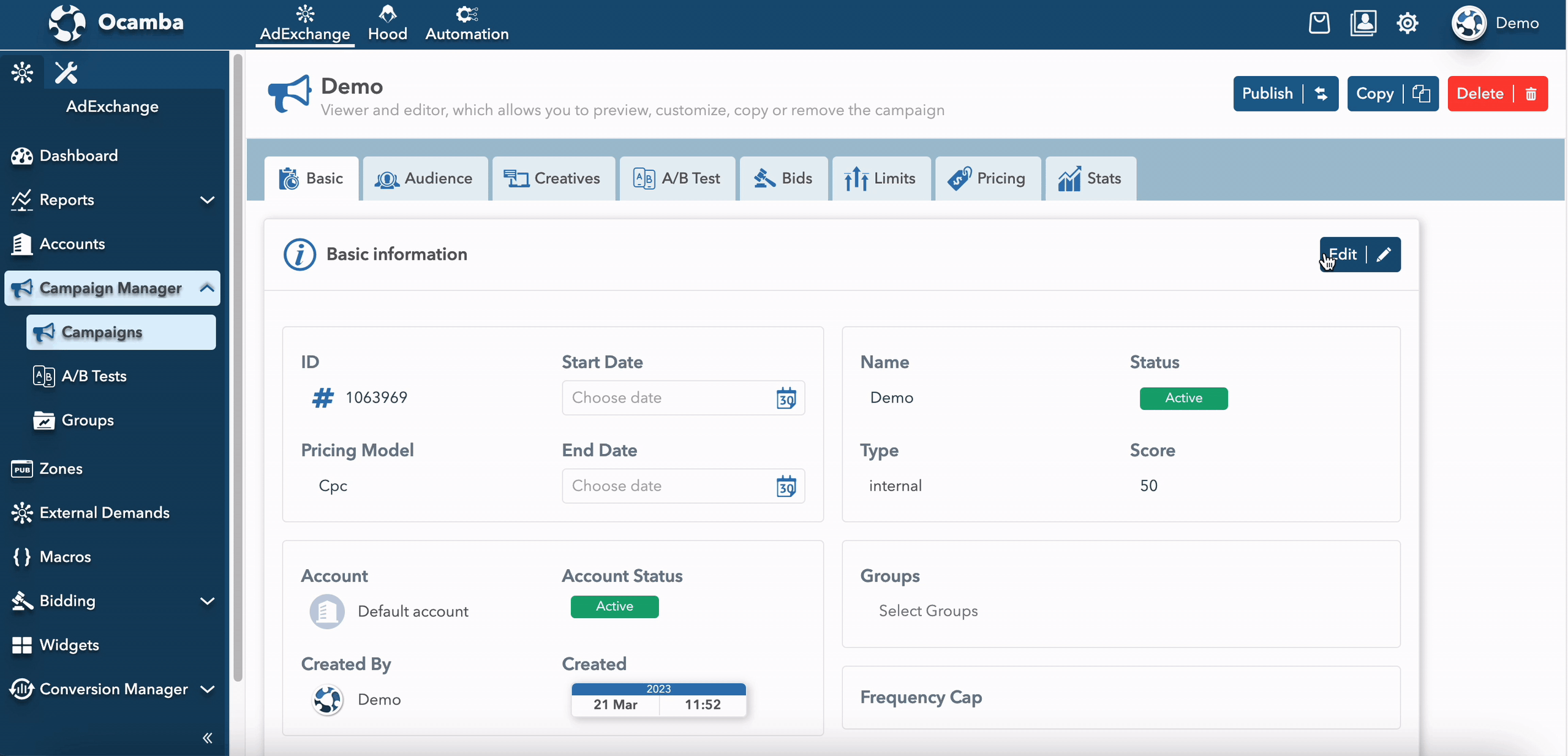 Another recent platform update, which adds four new metrics to the delivery report for each automation executed on the Ocamba platform. You can now track and analyze the performance of automated campaigns more easily with the addition of the total user, delivered, failed, and unsubscribed metrics.
We're also pleased to announce a new enhancement to our AB testing functionality on the Ocamba platform. With our latest update, you can now create a variation of your test as soon as you create the test itself. Setting up and executing your tests is made simpler and faster by using this method.
This user-friendly update is designed to help you optimize your campaigns more efficiently, saving you time and effort.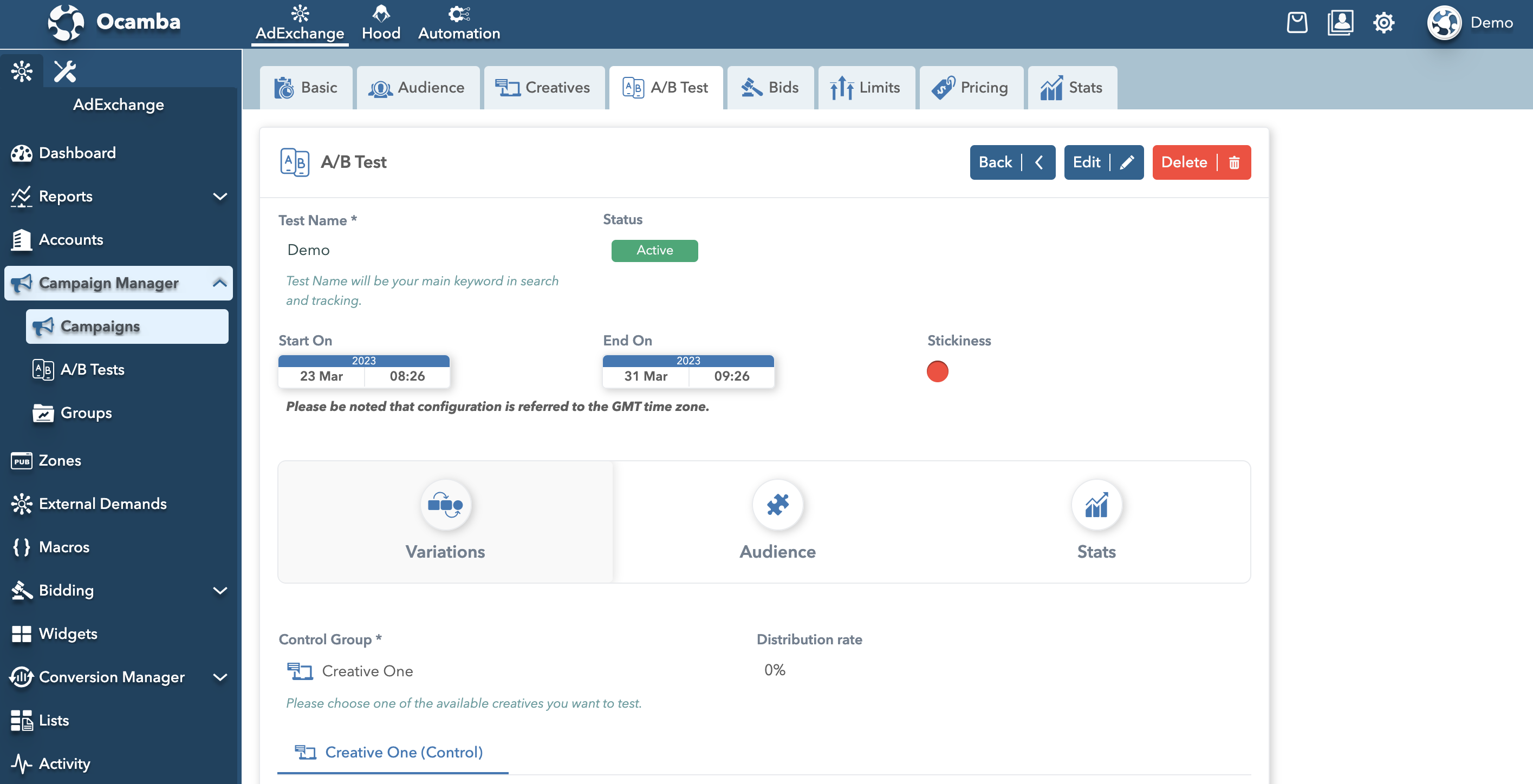 Macros
Last but not least, we've added the AB test and AB variation fields, which can now be used when using dynamic macros. This feature will help you optimize your campaigns and improve your overall results.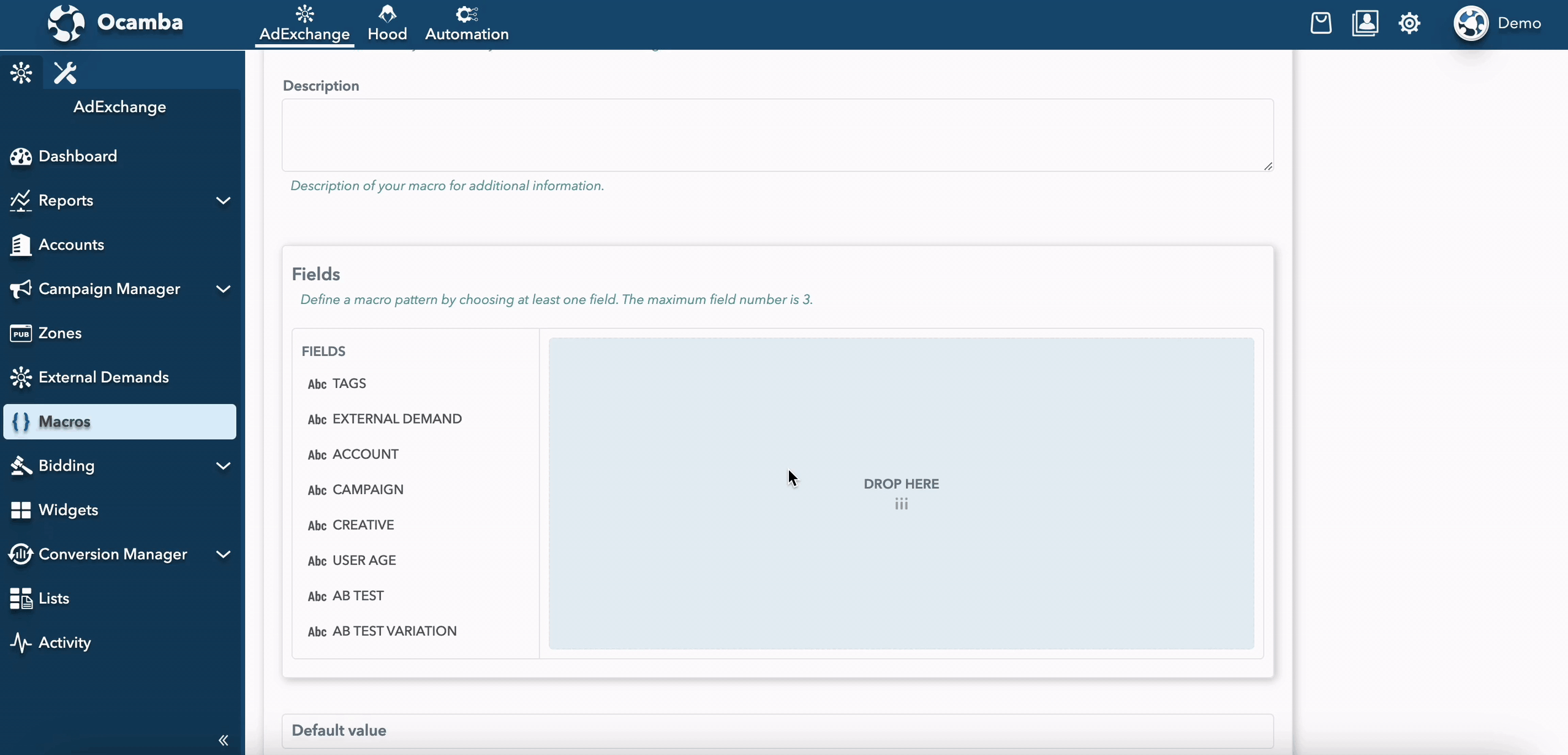 Additional updates
We're excited to announce some updates to the Ocamba Manager and Automation apps. First, we've relocated the Ocamba Manager settings to the upper right corner next to the user's profile for easier access. Additionally, we've extracted Automation from Manager and made it a stand-alone app in the navigation bar next to Adex and Hood. While the functionality of Automation remains the same, we hope this update will improve the user experience and make it more convenient to use.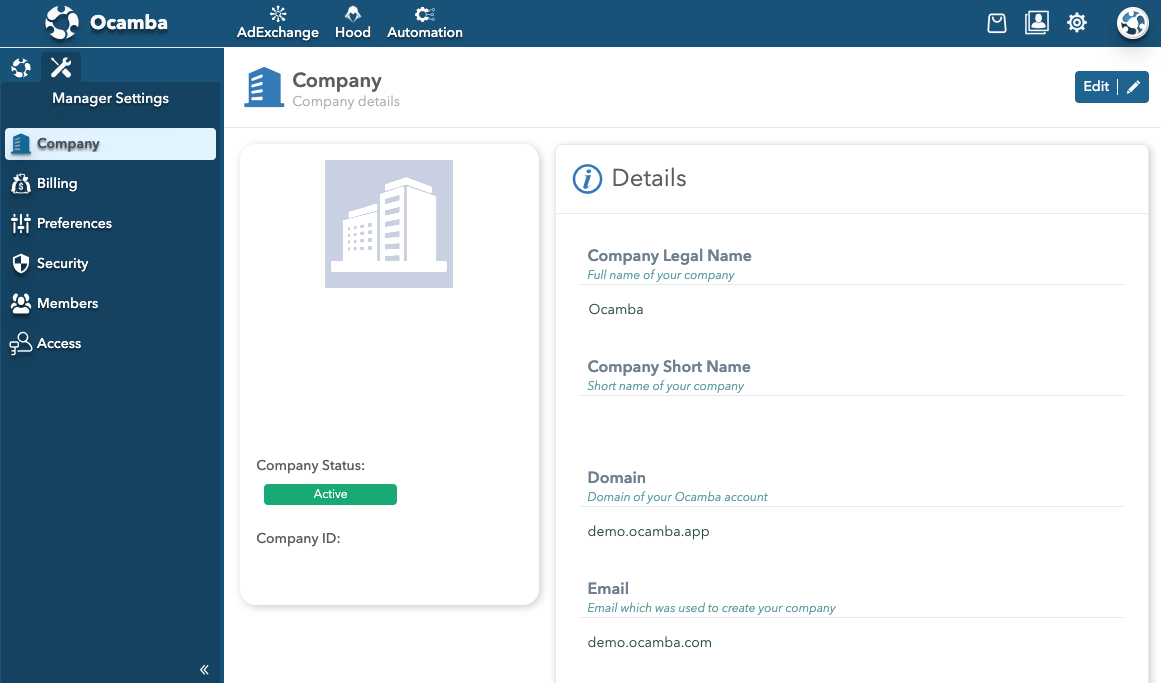 With our latest updates, you'll have access to even more powerful tools and features to take your business to the next level. So why wait? Sign up for Ocamba today and start connecting with your audience in a whole new way!
Copyright © Del Systems
×