The story of Ocamba as told by our Founder
Today is the day of IT professionals, it is a perfect opportunity to look back at those people who led this industry to what it is today. In that spirit, we present our founder - Darko Delic. A man with a vision, whose company has grown from an outsource service to developing its own enterprise product available for every business - Ocamba.
Tuesday, Sep 21, 2021 / Interviews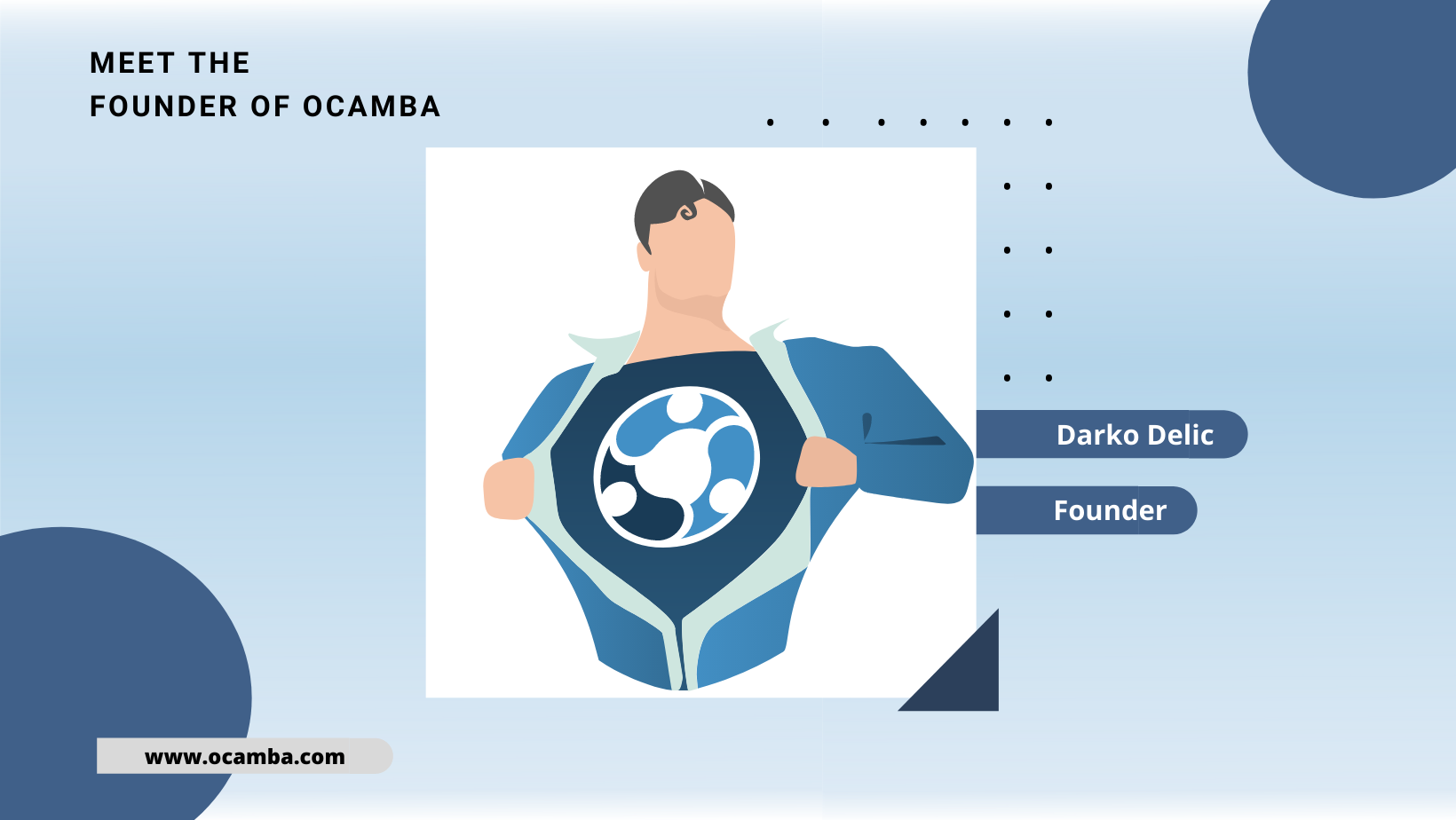 Can you tell us a bit more about your beginnings in the world of IT and how they led you to start your own company?
Mr Delic: Ahh, that was a long time ago (laughs). Here is how long ago - the Internet was still at its starting point. I just wanted to be a part of that story and dared to take that first step. Today, I can say for sure that I made the right decision.
How has the package of services you offer changed over the years?
Mr Delic: As a customer, needs have changed; we have adapted. From a company that provided services to other companies to a level where we made our own products.
How does your workday look like?
Mr Delic: This is a challenging question to answer since the ideas and problems that arise dictate the pace and development that will be done for that day. So my workday is unpredictable and fast. You never know what will happen, what new problems may occur, new solutions we will find, and what will be created.
What do you like the most about your job?
Mr Delic: The challenges that come with the constant need to learn new things and find very creative solutions to the various problems in our world. It can be said that this is one of the main reasons why I still work in the IT industry - the fact that almost no working day is the same as the previous one.
What were some of the biggest challenges you faced?
Mr Delic: Probably the most challenging obstacle for me was to realize that other people can do things the same as me (if not better). The second most challenging thing was to accept that I don't have to make decisions for everything, nor do I have to answer every question or problem.
What do you consider your most tremendous success?
Mr Delic: My most tremendous success is the employees of my company. To see what they have become and how much they have learned since they first came to the company makes me a happy man. I am very proud of all of them and what they have achieved so far in their careers.
With the knowledge you have today, what advice would you give to your younger self at the beginning of your career?
Mr Delic: I would say to my younger self that perfection does not exist and that one should not strive to bring anything to absolute perfection. In translation, that would mean that I would do many things way faster.
How and when did the idea to create Ocamba come about?
Mr Delic: The destinies of Del Systems and Ocamba were very intertwined even before Ocamba was created as a product. The first step towards creating Ocamba was when, as a company, we decided that we did not want to outsource people but that we wanted to create a product on which our teams would work internally. Add decades of experience in technology to this combination, and you will realize that Ocamba came into being as a logical sequence of events. The experience we had in the IT industry allowed us to see the gaps in the market that need to be filled in with something new. And that is how the idea for Ocamba was born.
How did the process of creating Ocamba go?
Mr Delic: As I have already mentioned, I have many years and experience in the technology behind me. The process of creating Ocamba itself was reasonably straightforward. Success is guaranteed when you identify the real needs of industry on the one hand and the market needs on the other. In addition, one of the critical success factors is to have the right person in the right place and to organize people and projects into adequate segments. When everyone knows which team they are on, what that team is working on, and the ultimate goal, the job gets done more accessible.
How did you attract the first customers to Ocamba?
Mr Delic: When concluding the first contracts between Ocamba and our partners, personal acquaintances (who are some of the leading people in the online advertising industry) were the most significant. This is maybe an opportunity to thank them for choosing our platform to optimize their growth.
What is your business goal for the next ten years?
Mr Delic: The goal of our company Del Systems, but also the Ocamba platform, is to grow together. Not only in the number of people we employ, but also in the knowledge and skills and development of the product itself. We would like to provide access to Ocamba's enterprise features to all companies, even smaller ones, so that everyone has endless opportunities for growth and development.
Copyright © Del Systems
×