Web Analytics and
Custom User Engagement
to Connect With Your Audience
Track the number of page views, visitor behaviour, or the percentage of traffic sources across all devices and stimulate users to engage with your brand through personalized push notifications.
VISITOR INSIGHT
SEND REAL - TIME UPDATES
ALERT WITH REMINDERS
BUILD AUDIENCE RELATIONSHIP
ENHANCE CUSTOMER EXPERIENCE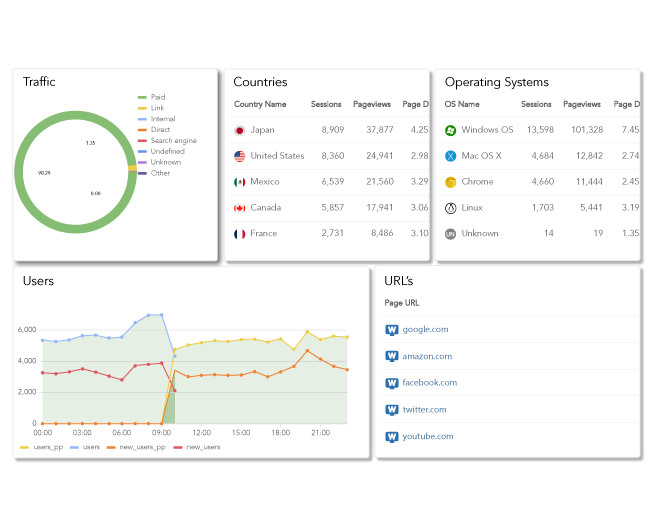 Hood Dashboard
The dashboard visually represents a high-level overview of your Website or mobile apps to measure their performance effectively. Set up a custom dashboard and track your marketing strategy's success with relevant information such as the number of visitors and their data, subscription rates, and clicks.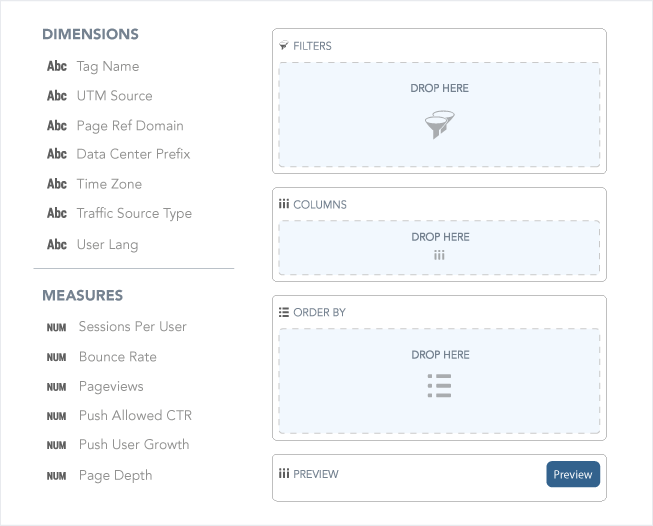 Designer - Custom Reports
Effectively measure and compare performance by days - sessions per user, page views, new users, push user growth, take-rate of notification prompt shown and accepted, click comparison, etc.With a simple drag and drop, you will create the perfect strategy.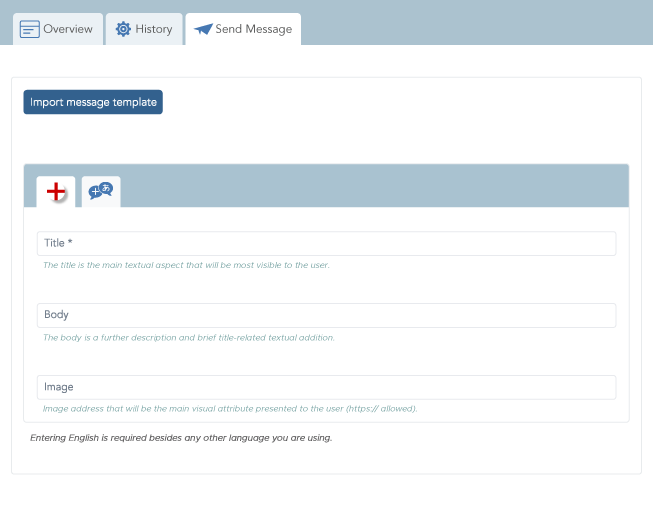 Personalized Direct Notifications
Build a stronger bond with your audience with personalized notifications tailored to their interests.Select a title, body, icon, image, badge and action buttons to boost a higher revenue and increase the click-through rate.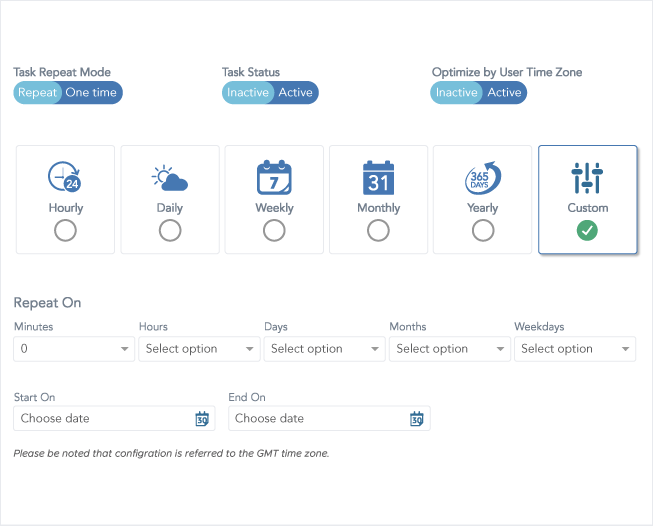 Push Scheduler
Create a custom push notifications scheduler to engage with your audience in a few simple steps.Choose a time, optimize by user time zone, choose the targeting segments, click send, and track their delivery.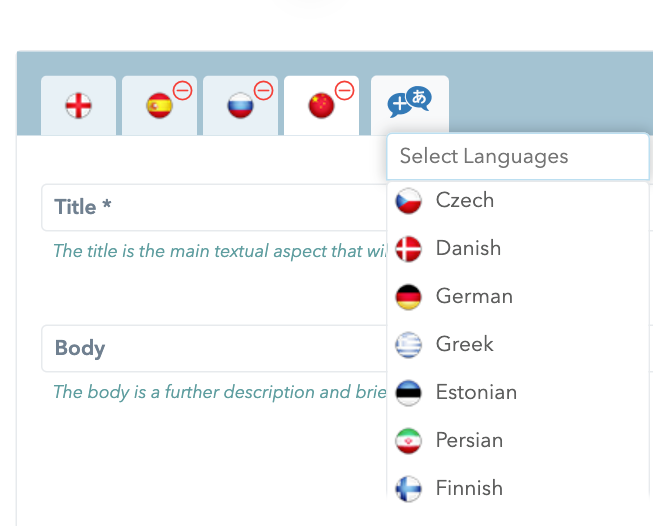 Multi - Language Notifications
Build trust with your audience by sending notifications in their native language.Additional value to expand your reach globally, boost ROI and improve user experience.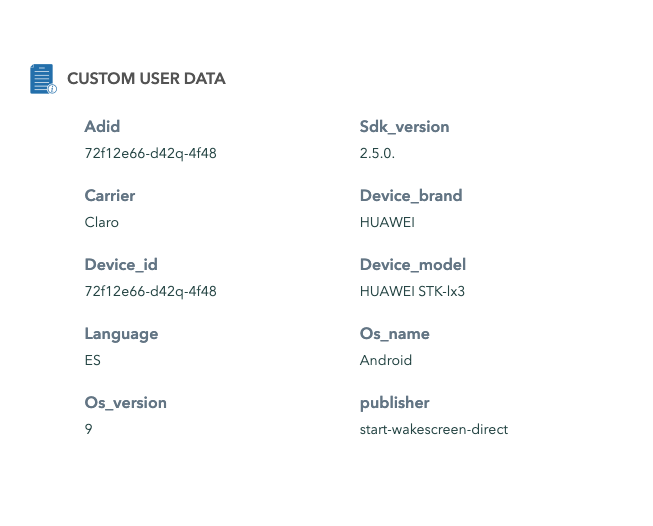 Custom User Data Targeting
Add new targeting values for the audience to achieve an even higher engagement.Build custom user data for your advertising campaigns and ensure to reach and target exactly who you want.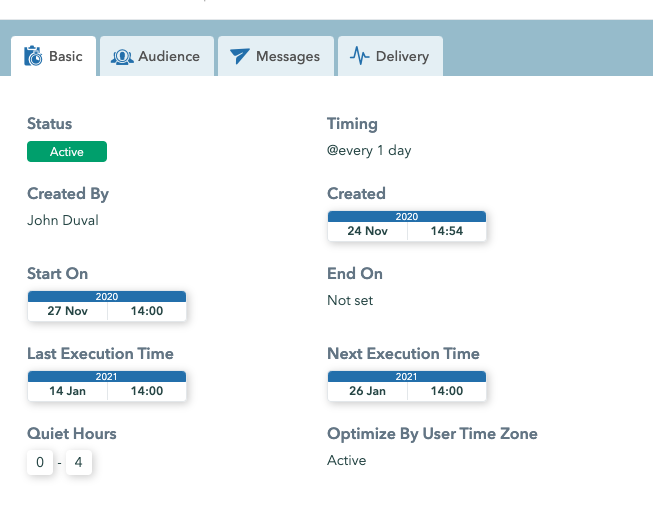 Time-Sensitive Notifications
Show subscribers that you're considerate. Well-timed messages are always more appealing.Prevent unsubscriptions and stop enforcing engagement. Configure your messages based on their time zone and secure they won't be bothered at the specific time.
External Demands
Earn additional revenue by creating notifications that promote push external demand offers.Choose from multiple advertising networks, and they will bid for each push notification sent to your subscribers.The winner is a network that offers the highest bid for each click made by a subscriber.
Exclusive Features
Do you need that special something?
Please take a look at our offer for premium users only!
Multi-Currency
Our advanced software allows you to do your business in multiple currencies.
Insert your bid, form your strategy, or set campaign limits at any currency you wish, without worrying who will keep an eye on all those digits and exchange rates, we will do it - no mistakes!
Dedicated Account Manager
Get your service assistant to help with optimization, process improvements, implementations, and every inquiry to maximize your performance.
Providing you with answers and support is very important to us. We do listen, and we are happy to provide you personal service!
White Label Solution
Get our service and technical capabilities with your brand's personalized - themed interface directly, all without any technical setup from your side.
Get that prestige of software customized for you while achieving advanced performance to partners or potential clients.
Contact us for a personalized walk-trough of OCAMBA platform!
Copyright © Del Systems